VERSION 1 of Foam Rolling
.
Basic understanding of this supper tool is mandatory before we proceed to the next level
This video was shot years ago. Since then industry has evolved so as research & practical data. Await version  2 understand what's new &  what works.
[/embed] 
Bending 19 Iron Bars in 60 seconds.
Extreme athlete in High Performance mode ( Do not try it at home )
[/embed] MMA Fitness for non- athletes 
With the popularity of MMA, athletes & non-athletes take part in some sort of Martial Art based fitness program.
As  promised, on this site no fluffs, wanted to show all of you  a video of a non combat athlete's workout session this is  not S&C session for MMA , subsequently in future videos, some of my high level combat athletes training in structured S&C environment will be displayed.
1.Majority of professional  athletes will have a team of professionals to get their goals complete ( keep on reading the blog, podcast, YT on how, why & when,     as more content is uploaded)
2. As for fitness enthusiasts & basic trainers your health is the priority do not replicate social media's high intensity training without proper guidance or progressions as this will only lead injury & frustration (read the blog on HIT)
3. Whatever the country you live in, invest in right coaches /trainers with credentials & experience
Note : On this video one of my  former Tennis player cross training during her off season ( Martial Techniques are not perfect) captured her 5th round of 5 minutes of brutal intensity with 1.5 minute rest between rounds ( as I wanted all of the readership to see the raw effect of highly conditioned combat athlete vs non-combat  athlte feel the demands of the new modality.
[/embed] Pulling Train from Mouth 
This is one of my extreme athlete's journey of more than 10 years of training. In this clips you will see when you train mind & body the right way, unthinkable is possible .
Clip will show
1. Pulling a heavy duty commercial Train from mouth
2. Vehicles going over the stomach & hands and many more
Keep visiting the YouTube, Blog  & Podcast for latest updates and tips
This is what happens when you fuse Ancient Asian mind set & Western sports science
[/embed] Honor to share my friend/awesome instructor  Burton Richardson's   Youtube channel 100% solid , great Martial Arts instructor well rounded with knowledge and practical experience over multiple decades. One of the very best in the industry in all formats of Martial Arts .
In this video he explained SILAT for street . Silat is great art form, plus excellent self defence method. I had first hand experience training Strength and conditioning for many Silat athletes who are competing Internationally over many  years. Different beast altogether.
Burton;s credentials are listed below :
Full Instructor in Jun Fan JKD under Guro Dan Inosanto
Full Instructor in Filipino Martial Arts under Tuhon Dan Inosanto
Full Instructor in the JKD Grappling Association under Sifu Larry Hartsell
Instructor in Thai Boxing under Master Chai Sirisute
Guro in Penjak Silat under Pendekar Paul De Thouars
Instructor in Kali Ilustrisimo under GrandMaster Ilustrisimo
Third Degree Black Belt in BJJ (brazilian Jiu Jitsu) under Egan Inoue
Visit Burton www.Jkdunlimited.com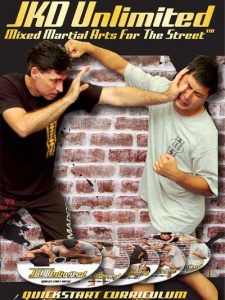 Thanks brother Rocky Twitchell for sharing the clip  on this site .Guys listen up Rocky is a multiple ranked instructor in JKD, Kali, Silat & Tactical instruction for,Civilian, Police & Military units.
His simple quote for this demo in his own words :
KALI is a root of 2 words Kamote Liphook, it can be used for healing and self defense.. Adding Escrima & Arnis into one picture frame can be considered Kali.
Kali compromise into 12 areas,starting from empty hand to pistol & ranges up to light cannon mortar.
This is a form of self preservation and when required it is used to protect loved ones & the tribe.
Learn more from him & follow him on IG,Twitter & FB :
@liahonawarriorhartinternational
13169 Dogwood Lane, Grass valley ,CA 95945 USA
Tele: 916-747-3694
Email: [email protected]
Such honor to introduce & getting permission share his YT clip ,  great teacher,friend & multilevel high caliber martialtist, former military & special operation unit member Avi Nardia  to the people who have not heard of him.
Founder of KAPAP Israeli Krav Maga,hand-to-hand combat system that includes elements of Lotar (Lohama Be terror – Anti Terror units style),Krav (IDF – Israeli Army Hand to Hand Program), Hagana Atzmit (Self Defense – Defensive Tactic – Israeli Operational Police Academy Hand to Hand program.)  holding Black Belts in several Traditional Martial Arts. List is too long, let me put it this way he is sort out around the world by the elite of the elite,  to mentioned few check below : 
U.S. Marshals, U.S. Navy, U.S. Marine Corps, U.S. Army, SOCOM, Italian Carabineri, Serbian Gendarmerie, Brazil Special Forces B.O.P.E., Royal Canadian Mounted Police R.C.M.P., Orange County Sheriff Department S.W.A.T., California, Department of Public Safety, Texas, Houston METRO police S.W.A.T., Texas, Lancaster County SERT Team, Pennsylvania Connecticut SORT Team, Connecticut, Private Security Companies & last but not least Israel & rest of the world 
More details visit him www.Avinardia.com 
 KAPAP/KRAV MAGA FOR THE AVERAGE PEOPLE
Military doesn't waste time in things which can not be proven in real life situation in the modern times. Hence kapap is evolving Sensei Avi's traditional martial arts , combat sports background ranging from Karate, Judo , BJJ, Kendo, Muay Thai, Boxing, Fencing etc.. combined with police & military experience will give the average person the ideal guidance to handle real situation in real life or any military operatives to enhance their skill   . If you want the real deal contact him  follow his Youtube @AviNardia 
WORLD, ASIAN, SOUTHEAST ASIAN COMBAT SPORTS MEDAL WINNERS CAPTURED IN THIS VIDEO CLIP.
THESE FIGHTER GIRLS ARE READY TO THE WORLD TO COMPETE ,ANYONE WANTS TO SUPPORT OR SPONSOR US FOR TOURNAMENT/EQUIPMENT CONTACT US ON [email protected]